PerSight Assessments was founded by Dr. Adam Meade, Professor of Psychology at NC State University, Fellow of Association for Psychological Science (the leading professional society for research Psychologists), and Fellow of the Society for Industrial/Organizational Psychology (the leading professional society for workplace behavioral science). He is an internationally recognized expert in psychometrics and psychological assessment. His academic work has been cited over 8000 times according to Google Scholar. As of 2021, one of his academic papers was among the five most cited papers across all American Psychological Association publications from 2011-2021.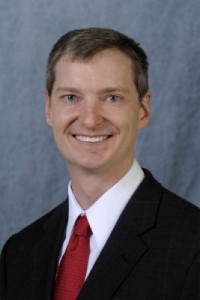 PerSight Assessments was born in the Psychometrics Lab at NC State University. Professor Adam Meade began research on alternative psychological assessment response formats in 2013 when he hit upon the novel process of presenting one adjective at a time and capturing the response and response latency and combining this information to gain novel insight during the psychological measurement process. After several very promising studies resulting in presentations at international conferences in 2014 and 2017, PerSight Assessments was launched in partnership with NC State university. Since then, we have partnered with colleagues at Center for Creative Leadership to expand our understanding of personality in the workplace culminating in a peer-reviewed publication in a top scientific journal in 2020. In 2022, that paper, describing the theory and validity of the method at the heart of PerSight, won two prestigious awards from the Society for Industrial/Organizational Psychology, the world's foremost organization dedicated to the science and practice of assessment in the workplace. Today, we work with a variety of organizations to help foster employee development and to identify talent in the hiring process.
PerSight Assessments employs rigorous methodology and empirical research as well as innovative technology to deliver valid, reliable, and innovative solutions to organizational challenges.  We believe in substantiating our products with the highest quality research standards in existence. While many organizations are able to produce attractive user interfaces, extremely few have the training and experience necessary to employ the latest psychometric methods to provide science-based workplace solutions.
Consistent with the mission of the NC State Psychometrics Lab, we believe in applying the latest cloud-based technology, psychometric estimation algorithms, and psychological principles to create innovative assessments.
Assessments work best when they are tailored to the specific environment in which they are used. The PerSight assessment can be tailored to your individual organization to select the right people with the best fit for your unique environment.